At the Upper Midwest Law Center, our mission is to pursue pro-freedom litigation safeguarding against government overreach, left-wing special interest agendas, constitutional violations, and public union corruption.
We are warriors for justice, defenders of individual liberties, and champions of accountability.

Together, we fight to preserve freedom, uphold the Constitution, and expose abuses of power.

Join us in our unwavering commitment to a fair and transparent Minnesota. Let's make a stand for liberty and justice for all.
The Upper Midwest Law Center is a center-right, non-profit, public interest law firm founded in 2019 by Attorney Douglas P. Seaton. Until UMLC was formed, citizens and businesses wronged by governmental agency overreach, public union corruption and misconduct by special interests relied upon private parties or pass-the-hat techniques to support their cases. Although these methods often worked, this was an inefficient system which often resulted in windfalls or shortfalls for the private law firms involved.
UMLC's lawyers work without charge to clients, and legal recoveries are repurposed to fund additional litigation. UMLC brings cases to uphold the rule of law and stop unlawful actions and practices which violate citizen rights and hamper business operations in Minnesota and beyond.
Our lawsuits are vetted by our Lawyers Advisory Board, with some of the best legal minds in Minnesota. UMLC works cooperatively with Center of the American Experiment, "Minnesota's Think Tank," which offices just downstairs.
Learn more here.
To download a copy of our print brochure
Founder and President of UMLC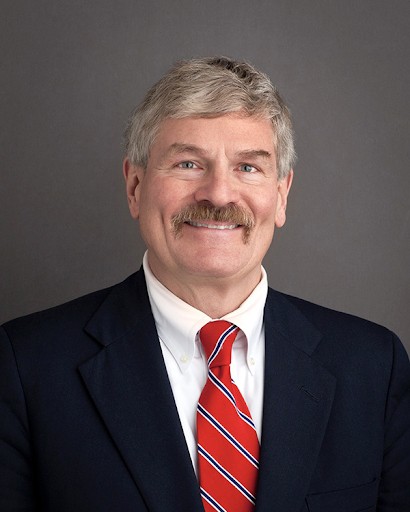 Doug Seaton, a long-time Minnesota labor and employment law attorney, decided the time had come to establish a public-policy law firm and founded the Upper Midwest Law Center in 2019. Having observed decades of left-wing special interest domination of government and a stranglehold in Minnesota and the region by public-sector unions, Doug came to the conclusion that the best path forward to protect individuals, businesses and organizations whose rights have been trampled on was through legal action. Although Doug had been fighting for these rights for years in private practice, he believed that only a center-right public-policy law firm dedicated to changing laws and policies could have a meaningful impact on Minnesota's policy and cultural landscape.
While with his previous firm, Seaton, Peters & Revnew, Doug's frequent victories against governmental overreach, public sector union coercion and dues skimming, and special interest agendas left a real mark on the state. For example, in 2011, he successfully challenged the constitutionality of Minnesota Governor Mark Dayton's Executive Order seeking to unionize childcare providers, even though the workers were not actual public employees.
Also, in 1999, Doug was successful in getting a drastic change to Minnesota's prevailing wage law declared unconstitutional. The proposed change (which to this day has not been enacted) would have discriminated against contractors and employees who choose not to be union-affiliated and cost Minnesota taxpayers millions of dollars to subsidize inflated wage requirements. He has also successfully overturned city ordinances restricting competition and sanctioned violent protesters interfering with people's livelihoods and businesses.
Doug has been a frequent speaker at Minnesota and national trade associations and continuing legal education conferences. His re-occurring commitments included the Minnesota Employment Law Institute, the National Associated Builders and Contractors Attorneys' Conference, the Upper Midwest Labor Law Conference, and the CUE national conferences.
Doug's numerous publications include law review articles, a book on the labor movement in the 1930s to the 1950s, several articles a year for trade periodicals, and continuing legal education manuals.
Doug has repeatedly been recognized as a Super Lawyer and Leading Lawyer, has chaired the Hennepin County and State Bar Labor and Employment Law Practice Sections, and has won numerous awards from trade association groups.
Doug received his B.A. in History from Princeton University, his M.A. and Ph.D. in American History from Rutgers University, and his J.D. from William Mitchell College of Law.
Doug's interests include politics, travel, history, art history and numismatics. He is a mediocre, but energetic, runner, swimmer and biker.
Founder and President of UMLC
Trial and Appellate Counsel
Trial and Appellate Counsel
Founder and President of UMLC